The Red-Back Hymnal: America's best-loved hymnal
The Church Hymnal, commonly referred to as the "red-back" hymnal because of the color of its binding, has been a standby in the Southern Gospel music tradition for more than six decades. Today this well-loved hymnal, which was developed and printed in Cleveland, TN, is known for being one of the best collections of gospel hymns in the world.
The Museum Center at 5ive Points in Cleveland, TN, features an exhibit about the Red Back that explores its history in the region, from its development and first printing in Cleveland to its widespread adoption and continuing influence on Christian music.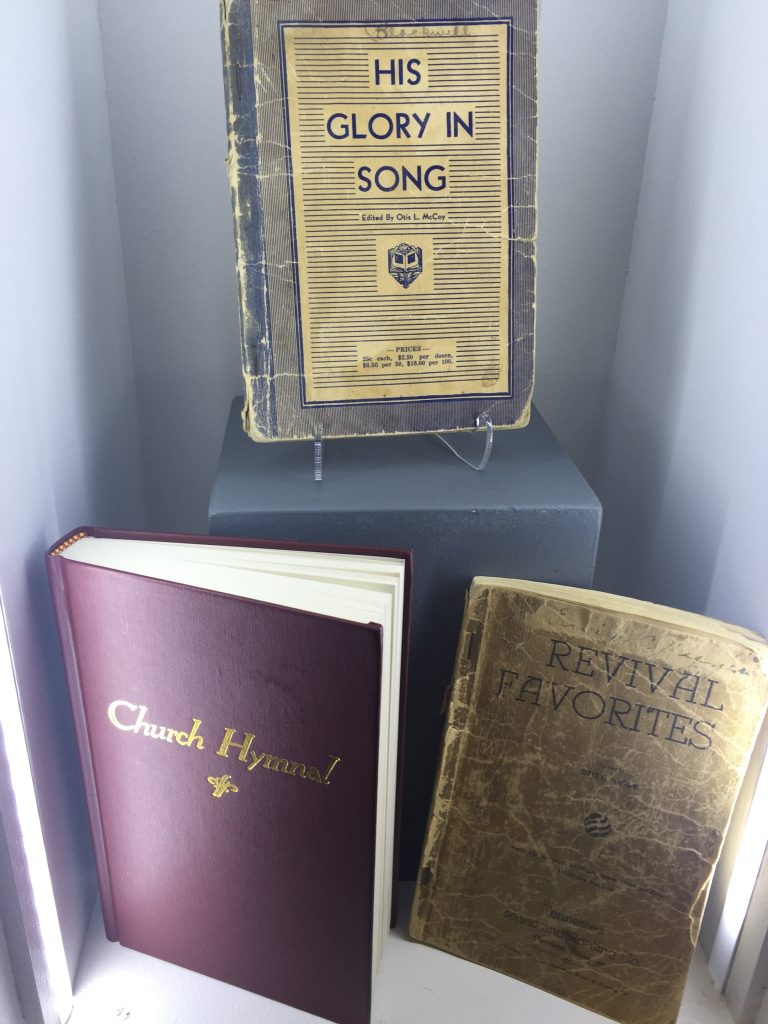 Visitors to the exhibition will learn about influential figures in the history of the Red Back, the unique and easy-to-learn shape note system it uses, and the gritty, industrial mechanics of its publication and production.
The exhibit is packed with content for learners of all ages. An interactive touchscreen offers commentary by local Gospel musicians on the history of the Red Back. Visitors can hear from singing school veteran Charles Towler, former Homeland Harmony Quartet member Jack Clark, and others. An integrated listening station allows those unfamiliar with the Red Back's music to listen to some of its most famous songs.
A hands-on shape note activity introduces visitors to the basics of shape note music, and a fully functioning linotype machine and proofing press help visitors learn just how much time and effort went in to publishing the hymnal in 1951.
The Red Back: America's Best-Loved Hymnal is part of the Tennessee Music Pathways experience, a statewide trail that interprets the people, places and genres signification to music history.
-->